An Oprah Winfrey Presidential run in 2020 is looking less likely.

The media mogul triggered a lot of speculation about a possible run after her impassioned speech at the Golden Globe Awards this month, but has repeatedly denied having plans to throw her billionaire hat in the ring. In an interview with In Style magazine, which was conducted before the Golden Globes but published today, Oprah said, "I've always felt very secure and confident with myself in knowing what I could do and what I could not. And so it's not something that interests me. I don't have the DNA for it."

She added that someone had reached out to her offering to run her campaign, but insisted, "That's not for me."
Jessica Simpson is in trouble for using social media to share an unauthorized image -- of herself!

An agency that represents some of America's best-known paparazzi just filed a lawsuit against Jess for posting a candid shot on Instagram and Twitter, without cutting a check for the shutterbug who snapped it. Splash News and Picture Agency is asking for unspecified damages from the star's team, which published the pic even though London's Daily Mail had paid for exclusive rights.

Splash says that, by printing the photo and removing the copyright notice, Jessica made it possible for anyone to use it, and destroyed its future value.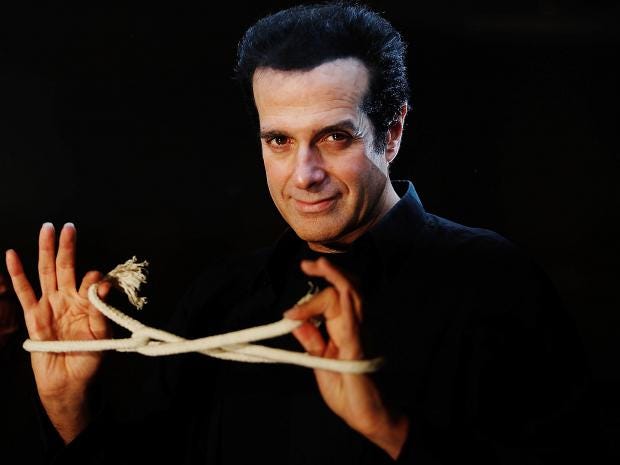 Illusionist David Copperfield tweeted a lengthy statement yesterday (Wednesday) in support of the #MeToo movement saying it is "crucial and long overdue," but then warned about rushing to judgment about false allegations. It's now clear he was referring to allegations made against himself.

Copperfield said, "We all want people who feel they've been victims of sexual misconduct to be empowered, and as a rule we should listen, so more will feel comfortable coming forward. It's important." Shortly after he sent the tweet, a woman came forward with a decades-old assault claim against him. Brittney Lewis, who was a 17-year-old aspiring model in 1988, says she was drugged and sexually assaulted by Copperfield after competing in a modeling contest in which Copperfield was a judge.

Lewis claims that Copperfield put something in her drink and then assaulted her before she blacked out. She says she filed a complaint with the FBI in 2007 and is not seeking money.