COLE SWINDELL: HEAVY METAL
Cole Swindell is on a heavy metal roll.


He just racked up his fifth platinum single, for "Middle of a Memory." It's quite a feat considering he only released his first single, "Chillin' It," in 2013.

His other precious metal songs are "Chillin' It," "You Should Be Here," "Ain't Worth the Whiskey" and "Hope You Get Lonely Tonight."

Cole is the first (and so far only) country artist in the history of Mediabase to have all seven of his singles top the chart.

SHANIA TWAIN JOINS THE CAST OF A NEW RACING MOVIE
After decades of taking the musical world by storm, Shania Twain has decided to dip her toes into the realm of acting. According to Variety, Twain has joined the cast of John Travolta's new racing film titled Trading Paint. The movie stars Travolta as a "down-and-out dirt track racing legend" who returns to the sport after his son, an aspiring driver, joins a competitor's racing team and incites an intense father-and-son showdown. According to IMDB, Shania will play a character named Becca in the new film, which is scheduled for a release in June of 2018.




The film began shooting in Alabama this week and will continue through mid-September.

In addition to Travolta and Twain, the will also star Game of Thrones actor Toby Sebastian and Michael Madsen from The Hateful Eight.
TROY GENTRY'S FATHER PASSES AWAY
We're sending our condolences to Montgomery Gentry's Troy Gentry, whose father, Lloyd Gentry, passed away early on Sunday morning (8/13).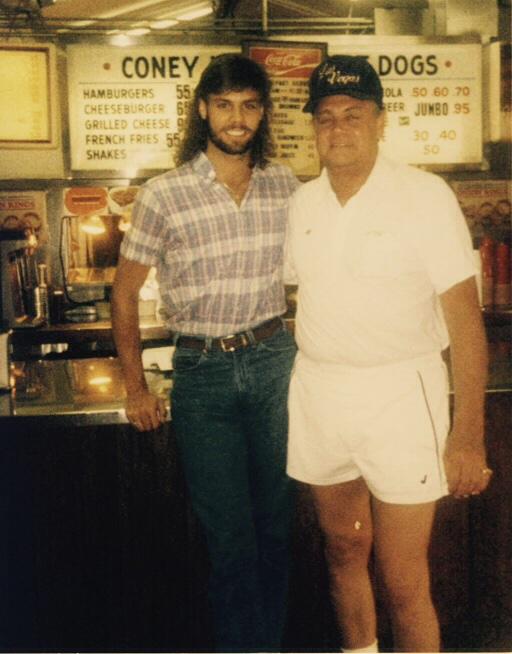 The duo shared the sad news on their official Facebook page on Sunday, although no additional details were given about his father's death. The message also asked that everyone keep Troy, his wife Angie and their family and friends in their thoughts and prayers during this difficult time.
MIDLAND ANNOUNCE DEBUT ALBUM, ON THE ROCKS
Midland have announced the release of their debut studio album, On The Rocks, out September 22.
The trio's Mark Wystrach, Cameron Duddy, and Jess Carson co-wrote all 13 songs that appear on the new album, including their current Top 10 hit, "Drinkin' Problem." The band also shared the album's cover art, which features the trio showing off their signature vintage style with full nudie suits on.

Track listing for On The Rocks:

1. "Lonely For You Only" (Jess Carson, Cameron Duddy, Mark Wystrach, Rhett Akins, Josh Osborne)

2. "Make A Little" (Jess Carson, Cameron Duddy, Mark Wystrach, Shane McAnally, Josh Osborne)

3. "Drinkin' Problem" (Jess Carson, Cameron Duddy, Mark Wystrach, Shane McAnally, Josh Osborne)

4. "At Least You Cried" (Jess Carson, Cameron Duddy, Mark Wystrach, Jonathan Singleton)

5. "Burn Out" (Jess Carson, Cameron Duddy, Mark Wystrach, Shane McAnally, Josh Osborne)

6. "Out Of Sight" (Jess Carson, Cameron Duddy, Mark Wystrach, Luke Laird, Shane McAnally)

7. "More Than A Fever" (Jess Carson, Cameron Duddy, Mark Wystrach, Shane McAnally, Josh Osborne)

8. "Check Cashin' Country" (Jess Carson)

9. "Nothin' New Under The Neon" (Jess Carson, Cameron Duddy, Mark Wystrach, Shane McAnally, Josh Osborne)

10. "This Old Heart" (Jess Carson, Mark Wystrach, David Lee Murphy, Jonathan Singleton)

11. "Altitude Adjustment" (Jess Carson, Cameron Duddy, Mark Wystrach, Rhett Akins, Rodney Clawson)

12. "Electric Rodeo" (Jess Carson, Cameron Duddy, Mark Wystrach, Shane McAnally, Josh Osborne)

13. "Somewhere On The Wind" (Jess Carson, Cameron Duddy, Mark Wystrach, Rhett Akins, Josh Osborne)