DIERKS BENTLEY: Looking for Female Heroes


Dierks Bentley is on the hunt for female heroes to be part of his ACM Awards performance next month.


He wants fans to submit photos of special women ito be included on a backdrop during his performance of "Woman, Amen."


Images should be taken on a solid, neutral background and must be posted via Twitter or Instagram with the official hashtag #WomanAmenACM by Wednesday, April 4th.


The ACM Awards will air live from Las Vegas on April 15th on CBS.




LUKE BRYAN: Judging on American Idol Is Challenging


Luke Bryan is one of the nicest guys in country music. So sitting in the judge's chair on the American Idol reboot will be a challenge for him.



He says, "It's interesting. It's a little out of my comfort zone to just pick people apart, but you have to. It's what you signed up for."


Luke also says that Lionel Richie is like a father figure on the set and Katy Perry is the lady you go to if you're hungry, because she always has a stash of snacks.


American Idol premieres on Sunday on ABC.



INTERNATIONAL WOMEN'S DAY: Country's Top Girl Power Tunes

It's International Women's Day, and our country music family is full of some incredible ladies. Over the years, these gals have released tunes that not only brought them success, but also inspired entire generations.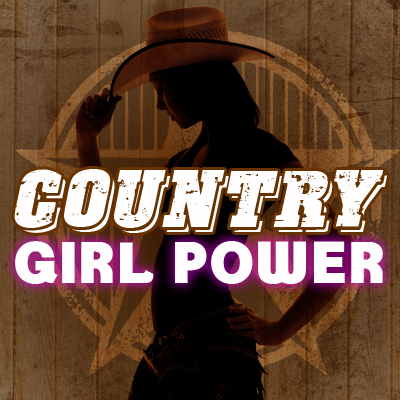 Here are a few of our favorite songs that inspire some major girl-power:
Loretta Lynn - "The Pill"

Martina McBride - "This One's for the Girls"

Shania Twain - "Man! I Feel Like a Woman!"

Jo Dee Messina - "Bye Bye"

Jamie O'Neal - "Somebody's Hero"

Dolly Parton - "Dumb Blonde"

Carrie Underwood - "Good Girl"

Faith Hill - "Wild One"

Lauren Alaina - "Road Less Traveled"

Reba McEntire - "I'm a Survivor"

LeAnn Rimes - "One Way Ticket"

Miranda Lambert - "Platinum"

Honorable Mention: Keith Urban - "Female"