THE BIGGEST LOSER: UNDER INVESTIGATION


The Biggest Loser could be in big trouble. The Los Angeles County Sheriff's Office is investigating the weight-loss show for allegedly giving contestants illegal narcotics.

This comes on the heels of a study that suggested the show may have permanently lowered contestants' metabolisms. Soon after that, 2008 contestant Joelle Gwynn claimed a trainer offered her drugs to help her lose weight. And season two contestant Suzanne Mendonca has threatened to sue, saying the show ruined her life and also alleging that contestants were given drugs.

In a statement, producers tell The Hollywood Reporter, "We believe these allegations are without merit and false. The safety and well-being of our contestants is, and has always been, paramount. Contestants are told at the start of the show that there is zero tolerance for any weight loss drugs. We prohibit the use of any illegal substances, in addition to the many other rules and procedures of the show that are designed to ensure safety."
THE SHIELD: STAR MICHAEL JACE GUILTY OF MURDER:


Michael Jace, who starred on The Shield, was found guilty of killing his wife Tuesday.

The 53-year-old shot April Jace in front of their two young sons in 2014. The actor, who played an LAPD officer on the FX series, was supposedly upset that she wanted a divorce.

The guilty verdict came after a weeklong trial. He faces 40 years to life in prison when he's sentenced June 10th.
THIS "O.G." DEFENDS RE-BOOT: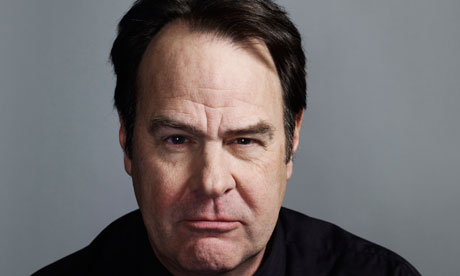 Dan Aykroyd has defended the new female-led Ghostbusters, which has been getting some hate online. On Facebook, the original Ghostbuster wrote, "Apart from brilliant, genuine performances from the cast both female and male, it has more laughs and more scares than the first 2 films plus Bill Murray is in it!" The reboot, starring Kristen Wiig and Melissa McCarthy, opens July 15th.
ANOTHER KARDASHIAN HAS A TV SHOW:
It's official -- Rob Kardashian and Blac Chyna are getting their own spinoff reality show on E! The show, Rob and Chyna, will premiere before the end of the year.